Vol. XIII, Week 10
Mar 13, 2023

Did You Know?
Here are some things about Retriever Results you may not know.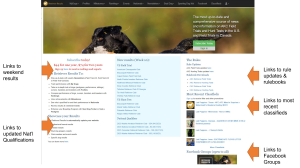 The weekly newsletter, complete with results, usually comes out Monday evening. 
The home page of the website is chock full of links to:

Field trial and hunt test results to the previous weekend
Updated lists of National qualifiers
Rule updates and rulebooks
Most recent classifieds
Facebook groups


A Business or a Hobby?
If you breed dogs, you may be interested in the AKC's write up about the IRS and breeding. You can read more here.

---