Vol X, Weeks 26 & 27
Jul 6, 2020

US National Events
As of the moment, the Master National, National Amateur and Master Amateur have all been cancelled for 2020. As of this writing the 2020 Master Amateur has been rescheduled. 2020 National Amateur qualifiers are automatically qualified for 2021. We'll hear about the Master National's plans in the next few weeks.

Cool Downs for Hot & Humid Environments
Given the hot temperatures across the country, it's worth reading this article about a study, conducted in Japan. It compared five different methods for cooling down horses and the effect on the horse's pulmonary artery and rectal temperatures.
The study "demonstrated that the essential feature…is not the water temperature or the use of scraping, but that the horse is kept covered in water cooler than its body temperature over an extended period."
You can read more here.
And once they're cooled, dry them off.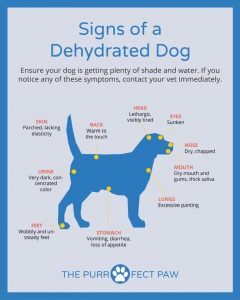 The Great American Outdoors Act
The Great American Outdoors Act will provide $9.5B over five years to address "the crumbling infrastructure on America's public lands and waters."
Funding has been specifically designated for BLM, USFWS and USFS lands and waters, helping to ensure that sportsmen will "have the ability to access critically important hunting, fishing and recreational shooting opportunities."
You can read more here.
P.S. Federal Duck Stamps are on sale now! 98% of the purchase price goes directly to acquire and protect wetlands.

Nutritional Requirements for Gun Dogs
People tend to have some pretty strong opinions about what's best to feed your dog. Dr. Kurt Venator, chief veterinary officer for Purina, and Dr. Jill Cline, site director for Eukanuba and Royal Canin's Pet Health and Nutrition Center, have some good advice on what to look for.
You can read more here.
---